The JOA House will hold online events for everyone from around the world to join and share information.
We have two forums where JOA members will exchange opinions (in Japanese only),
three international evenings

, and

one special lecture in English with Japanese translation

. Following talks, we will have time for Q&As.

The International Pierre de Coubertin Committee(CIPC) is organising a special virtual exhibition "Coubertin and Art".

July 24, 2021 17:00 – 19:00(Tokyo Time)
JOA House Opening Forum (in Japanese only)

Topic: Expectations for and What Should be Expected for the Tokyo 2020 Games




Coordinator:Toshiya Iizuka, JOA member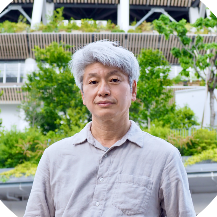 In commemoration of the opening of the JOA House and on the very first day of competition, we will hold a forum where JOA members will discuss on the topics such as an inclusive society, SDGs, gender equality and equity, peace movement, and more. 
July 26, 2021 17:00-19:00(Tokyo Time)
Taiwan Evening

Topic:The Olympic Movement in Taiwan
Lecturer: Leo Hsu
Coordinators: Nao Masumoto and Ai Aramaki, JOA members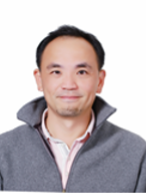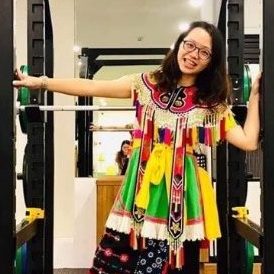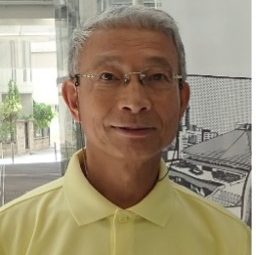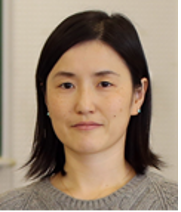 The Olympic movement in Taiwan will be presented by Leo Hsu, a leading authority on Olympic education in Taiwan. High school physical education teachers will join to demonstrate Olympic education they practice.

<Profile of Leo Hsu>
Leo Hsu served as lecturer at the IOA and visiting professor at the Sport and Nippon Sport Science University in Tokyo. He established the first Olympic Education Center at the National Taiwan University of Sport. He is a frequent visitor to Japan and now learning Japanese. He competes in masters swimming. Member of the International Association for the Philosophy of Sport. Author of numerous books and papers relating to Olympic education. Ai Aramaki, coordinator, is one of his co-researchers.
<Profile of Felix Chan>
Olympic Volunteer/teacher
He is also the President of Taiwan International Sport Volunteer Association. He is the 2009 IOA participant
<Profile of Kathy Ko>
PE Teacher at National Taitung Junior College.(国立台東専科学校) She is the 2016 IOA participant.
July 29, 2021 17:00-19:00(Tokyo Time)
Singapore Evening

Topic:Our Olympic Journey @Bendemeer Primary
Lectures:Lim Kim Gek, Principal of Bendemeer Primary School
     

Loo Chuan Long and Sulasteri Binte Mohammed Sidek,


     

Bendemeer Primary School PE teachers




Coordinators:Ayumi Karasawa and Katsuya Otsu, JOA members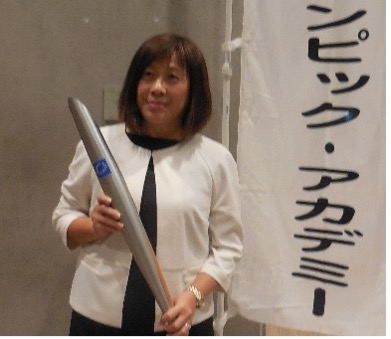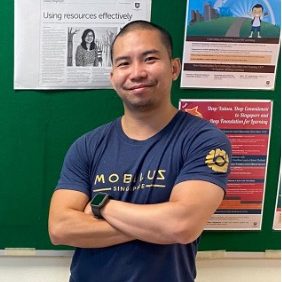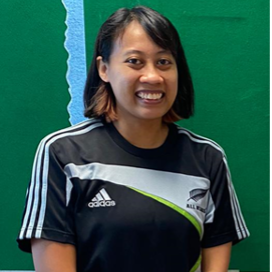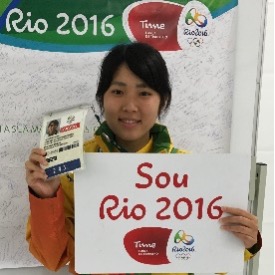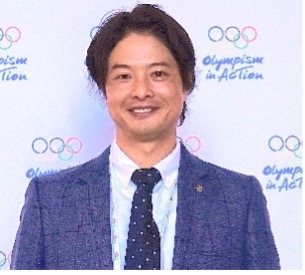 The first Youth Olympic Games (YOG) were held in Singapore in 2010. The YOG Park and the YOG Olympic Museum were created as legacies of the Games. The Singapore Olympic Academy organized an international youth session attended by young JOA members. Lim Kim Gek will introduce the Olympic movement in Singapore. PE teachers from Bendemeer Primary School will also join the event.
<Profile of Lim Kim Gek>
Principal of Bendemeer Primary School of Singapore. Lim Kim Gek is very committed to promoting Olympic education in Singapore and is a leading teacher of Olympic education at Bendemeer Primary School. A former IOA participant. She is a tennis lover (a fan of Kei Nishikori). She is also fond of cycling and accomplished the Shimanami Kaido during one of her many visits to Japan. The photo was taken when she visited the JOA booth at the Olympic Concert. Ayumi Karasawa, coordinator was a participant in the International Youth Session of the Singapore Olympic Academy.
August 2 17:00-19:00(Tokyo Time)
Special Lecture

Topic:Get Set as the Legacy of the 2012 London Games
Lecturer:Vassil Girginov
Coordinator:Keiko Homma, JOA member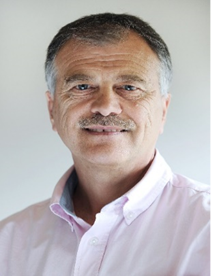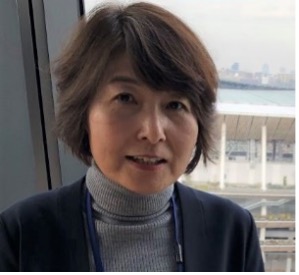 Special lecture by Dr Vassil Girginov, who has many publications on Olympic research, from the perspective of the governance and evaluation of the legacies of the 2012 London Games. The topic of his talk is the Olympic education programme "Get Set", initiated at the 2012 London Games in the United Kingdom and which is still ongoing. This is a valuable opportunity for JOA members to gather information on the ongoing Olympic education "Get Set" and what kinds of educational activities are being conducted now.
<Profile of Vassil Girginov>
Profile of Vassil Girginov: Reader in Sport Management at Brunel University London. Vassil Girginov's areas of specialization are Olympic research and sports management. He is also a founding member of the Bulgaria Olympic Academy. His many written works include Rethinking Olympic Legacy (Routledge, 2018), Olympic Studies – 4 volume collection (Routledge, 2015), and Handbook of the London 2012 Olympic & Paralympic Games (Vol. 1 & 2), (Routledge, 2012-3). Vassil has delivered two IOC-commissioned projects on intangible Olympic legacies. He is also the President of the European Association for Sport Management. He has travelled to Japan numerous times to serve as a lecturer at JOA special colloquiums and has conducted joint research with Dr. Keiko Homma.
August 5, 2021 17:00-19:00(Tokyo Time)
German Evening

Topic:German Olympic Academy(DOA):


      Five Rings – One Idea – Many Ideals
Lecturer:Holger Preuss
Coordinators:Nao Masumoto and Yuko Iwase, JOA members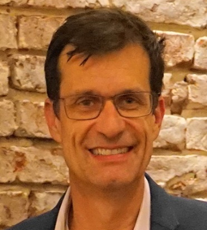 Activities of the NOA of Germany and IOC's Sustainability and Legacy Commission will be introduced.
<Profile of Holger Preuss>
He is Professor for Sport Economics and Sport Sociology at Johannes Gutenberg University Mainz in Germany and adjunct professor at UOttawa, Canada. His research is about event legacy, he is known by his Legacy Cube. Since 2006 he organises every two years during the Olympic Games, an international Symposium on Olympic Sports Business, which will be this time online on 26.8.2021. He is a member of the IOC Sustainability and Legacy Commission, is Board member of the German Olympic Academy, is commission member of the future commission at UIPM (Pentathlon) and was very often at the IOA, as participant, coordinator and lecturer. He was lecturer at the 1999 IOA Session for young participants together with Masumoto. He has visited Japan several times to give lectures and participate in symposiums related to the 2020 Olympic Games.
August 9, 2021 17:00-19:00(Tokyo Time)
JOA House Closing Forum(in Japanese only)

Topic:Assessing the Tokyo 2020 Games: What will be Its Legacy?
Coordinator: Reiko Nogami, JOA member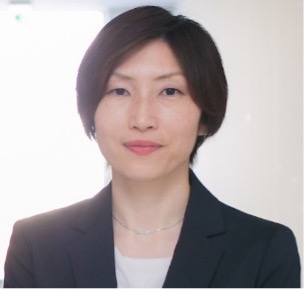 The Tokyo 2020 Games are now over. We are still in the turmoil of the COVID-19 pandemic. We want to make a brief review of the Tokyo 2020 Games. Let us discuss topics such as an inclusive society, Olympic and Paralympic education, environmental issues and measures, SDGs, gender equality and equity, and the peace movement.
---
This event may be cancelled or the members may be changed depending on the status of COVID-19 and preparations. We request your understanding. Also, please be aware that since it will be held online, problems such as disconnections or congestion may occur depending on communications conditions.
Please refrain from recording images or sound during the event or forwarding it to others without approval.
Personal Information collected via the application form will not be used for any purpose other than notices relating to the online event such as providing the Zoom conference URLs.
The Website of the Olympic Academy is indicated below. Personal information will be managed in accordance with the JOA Personal Information Handling Rules (in Japanese).